With YouTube struggling over the last few months to prevent a plague of terrorist content in relation to advertisements, this has resulted in popular brands such as The Guardian, O2, British Royal Mail, the BBC, Domino's Pizza and Hyundai Kia, weakening their connection with the social media site.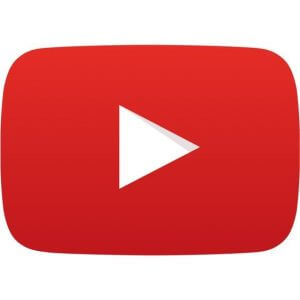 Instead of allowing extremism content to be shown on their website they will be displaying playlists of debunking content instead to try and prevent radicalization. These will be populated when certain key words are used in the search bar. Specifics have not been included to determine what the certain keywords are. However, Jigsaw have worked alongside Moonshot CVE for its Redirect Method Project to determine the relevant keywords. Moonshot CVE have created 30 ad campaigns which compromised 95 unique ads with over 1,000 keywords. These keywords focused on terms suggesting positive sentiment towards ISIS. Since early April 2017, any YouTube channel must reach 10,000 views before an advert can be shown on any uploaded video. Once the 10,000 views have been bypassed, this allows the channels to undergo a review for acceptance in to the YouTube Partner Program. At this point, default settings and safety improvements will automatically exclude adverts from being displayed on any explicit content. As a result of this, YouTube have confirmed they have implemented a new search feature as well as widening the capacity to allow search queries in multiple languages. Within Europe, plans have begun to expand and improve the Redirect Method. This technology has been designed by Jigsaw, the Google Tech Incubator.

What is Jigsaw?
Jigsaw (based in New York City) was formally known as Google Ideas. In February 2016 the new technology incubator, Jigsaw, was announced by Eric Schmidt. According to Eric Schmidt, the new name "reflects our belief that collaborative problem-solving yields the best solutions" and the team's mission "is to use technology to tackle the toughest geopolitical challenges, from countering violent extremism to thwarting online censorship to mitigating the threats associated with digital attacks. Their aim is to understand and apply technological solutions for online censorship, Cyber-attacks and "countering extremism".
If you are looking to increase your YouTube presence and want to know more about making your YouTube Channel more beneficial to your marketing campaign, then you can call our experts on 01282 452 096.