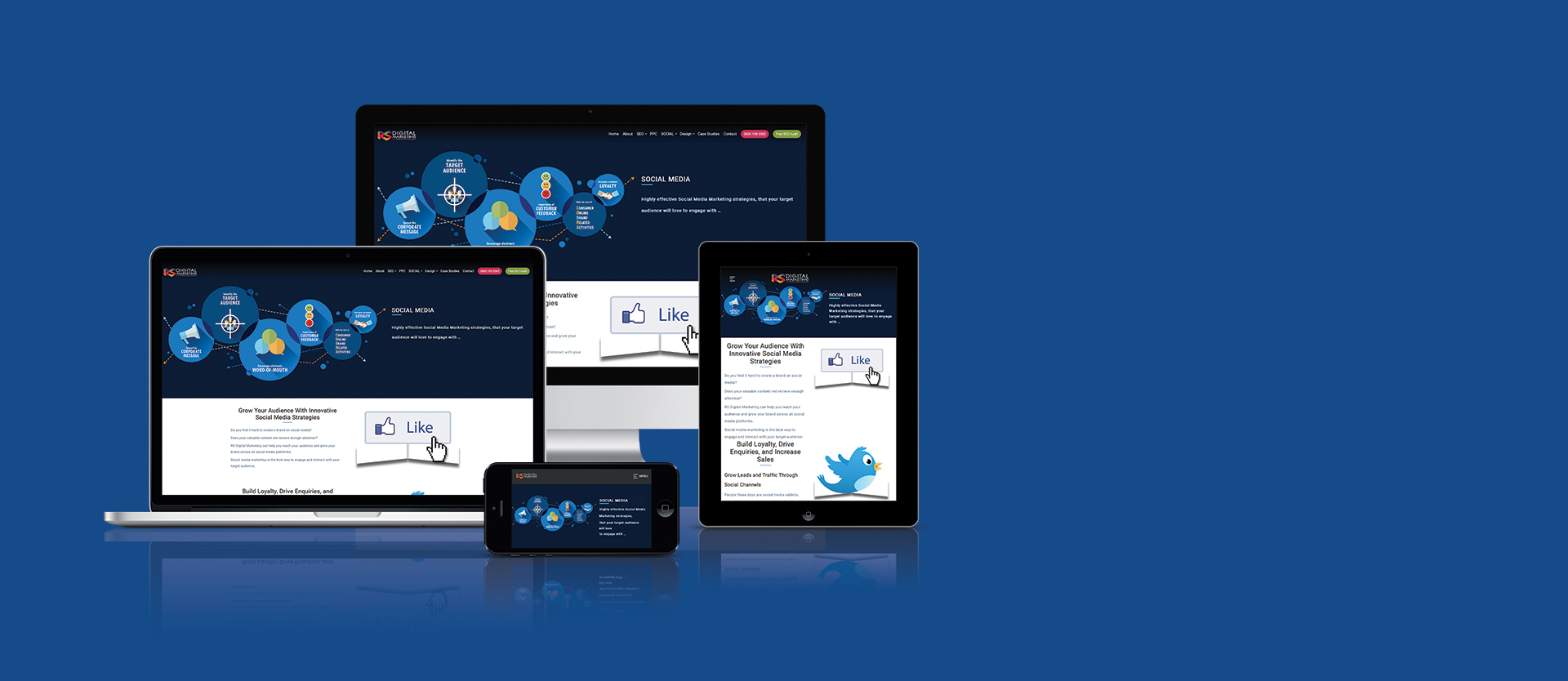 Bespoke Website Designs
Mobile Friendly, Fast and Secure, Easy to Edit …
Website Design
If you've got a business, you need a website that.
Allows you to update each web page.
A website that performs very well indicates…
More visits converting into potential customers.
Better results for your money spent on marketing
A consistent supply of high-quality leads
Is your company's website the most impressive one in its field?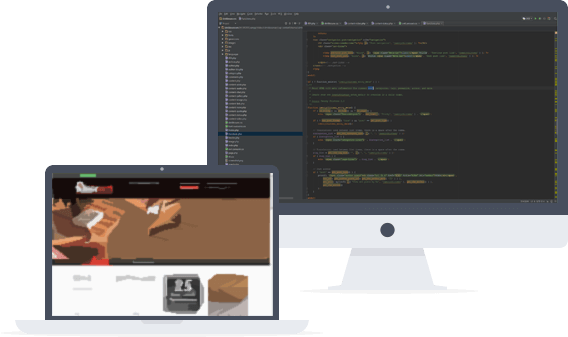 It is one thing that you can always do right if you have the appropriate plan and a partner agency that has expertise working in your industry.
What would it mean for your company to update to a new website that has high performance capabilities? One that your employees and consumers like, as well as one that brings in the leads you require.
A website is no longer an optional extra for the modern business. It's essential for every aspect of sales, marketing, branding and client management.
Consumers today simply won't consider a business without a website. If you don't have an online presence, you won't be taken seriously. It also makes it hard for people to find you; the latest research suggests that 97% of people go online to find out about local businesses.
Designing and managing a website can be confusing, especially if you're not familiar with the nuances of domain names, servers and content management systems.
Our Process

Every website project with RS Digital Marketing follows our tried and tested process that ensures the web design project will go smoothly, and on time. You'll work directly with a dedicated account manager throughout the duration of the project, who will collaborate with our design and development teams, guiding and supporting you through every step of the process.
Step 1 – Research
Before we start thinking about your website, we want to learn about YOU. What does your business do? What sets you apart from the competition? What do you want to achieve?
We also give you a chance to ask us questions. We want you to feel completely satisfied before we move to the next stage.
Step 2 – Planning
Now we know a bit more about you and your business, it's time to sketch out the basics of your website. This includes: the pages that are needed, how they fit together and what functionality is required (blog, contact forms, calls-to-action etc).
We'll produce a strategy document for you to sign off once you're happy with the basic structure of the website.
Step 3 – Design
Now our design team get to work. Their job is to incorporate your logo and other "brand assets" (photos, colour schemes, images etc) into a beautifully-designed website.
We'll produce a range of mockups for you to review and give us feedback on. We'll then continue to tweak and optimise the designs until you are happy.
Step 4 – Building
Once we're agreed on the design, it's time to build your website. We always keep three things at the heart of our approach:
• The website must look good on every size device. This is called being "responsive" (see below)
• The website must be robust, secure and optimised for search engines
• It must be user-friendly, so you can add content and make tweaks without having to pay for help each time
Our building phase also includes thorough testing, so you can be sure that your website can handle everything we throw at it.
Step 5 – Hosting
Websites need somewhere to live, otherwise they will never appear online. All our web design packages include one year free hosting – one less thing to worry about!
Step 6 – Content (Optional)
Our websites are designed so that you can easily add content yourself (blogs, articles, videos, new pages etc).
However, if you'd like us to look after it for you, we have an expert team of in-house copywriters who can produce high-quality content in any style.
Responsive Web Design & Mobile Friendly
Old-fashioned websites were simply designed for large screens like laptops or desktops. When they were accessed on mobile devices, they delivered the same content (complete with tiny text and impossible to click buttons).
Modern websites should be "responsive". This means that they automatically adjust what content they show depending on the size of the screen. Text, images and buttons are shrunk, enlarged or re-ordered to make the browsing experience friction-free on mobiles and tablets.
Every website we design at RS Digital Marketing is fully responsive, so it will look just as good on a large monitor or a smartphone. This isn't just great for your readers; it's essential for SEO.


Well-designed websites are fast websites, and fast websites are great for your business.
Most websites load very slowly, and readers hate it. Around half of all website visitors expect a page to load within two seconds, and they will happily find another website if they don't get what they want.
RS Digital websites are all lightning fast, which means they are rewarded with better Google rankings. They are also completely secure, with best-in-class security measures automatically in place for your complete peace of mind.
Content Management Systems
If you want any content on your website, you need to choose a "content management system".
For a lot of people, that means WordPress. We are WordPress experts, and have years of experience building beautiful, user-friendly websites on the platform. We can also help you incorporate Woo Commerce, a free ecommerce plugin, directly into your WordPress site.
Other ecommerce businesses may prefer a website built directly on Magento. This platform provides online merchants with everything they need to run their business, including a flexible shopping cart system.
So if you're looking for the ultimate in mobile-friendly web design, contact RS Digital Marketing today to talk to one of our experts.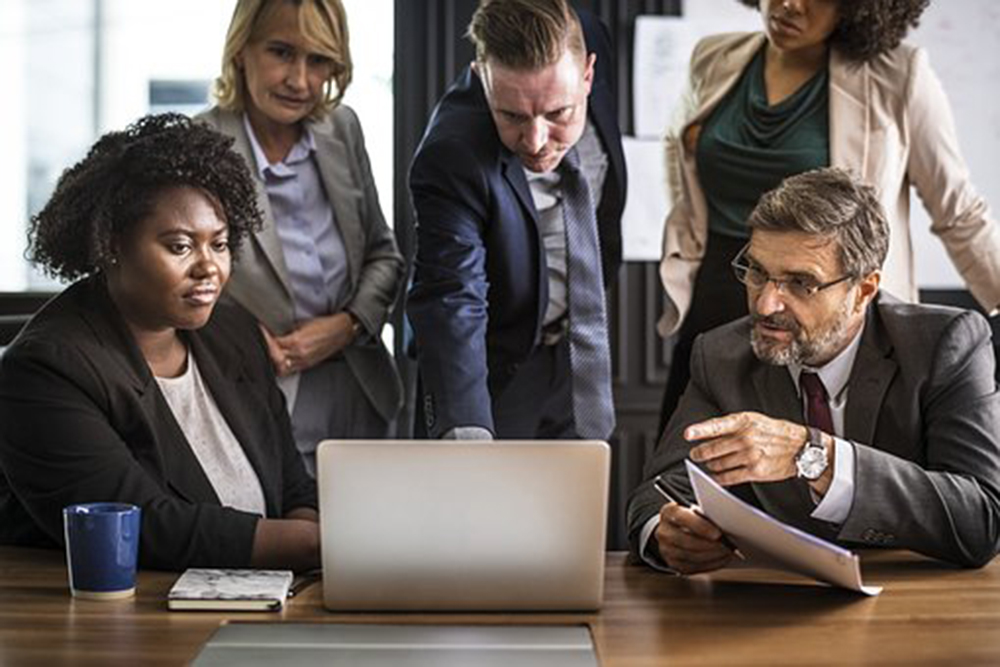 We Specialise In