YouTube continues to increase in size, and Facebook Video received a massive growth spurt in 2014, and it looks like Twitter is trying to get in on the action, with Twitter videos now having the ability to be embedded onto websites.
Tweeting On The Web
The ability to embed Twitter videos onto websites has been a long time coming, and a necessary one. The videos can be embedded directly from Twitter, and it's a simple case of copying and pasting the HTML code, which can be found in the '…' expanded option on a tweet, to get the video up and running on a site.
It's as easy as sharing a Y0uTube video, and will allow Twitter to keep traffic heading their way, rather than to any competitors. The recent inclusion of native video recording and publishing options is just one of the many new steps we can expect from Twitter as they plan to expand their reach throughout the year.
On a site, the video includes the Twitter video wrapper, a timeline, playback controls, a full screen button, and a Twitter logo which displays the original tweet, account, profile picture, and follow button. It allows users to engage with Twitter without even having to visit the site, which is the type of integration which should help users see a boost in presence and followers.
The Importance of Social Media
Social Media is growing rapidly, with all social networks competing, which brings forth innovations and better features for the user. Social networks are the places most online users gravitate towards when they first log on at the beginning or end of each day, and businesses can use the sites to engage with audiences to help push their brand and find further success. A company which doesn't engage with social media is missing out on a huge amount of potential custom, and at RS Digital our talented social media team can set up Facebook, Twitter, Google+ and Linkedin accounts for your company, and engage your audience while you focus on running the rest of your business.
To view the full range of social media services we offer, visit our main website today!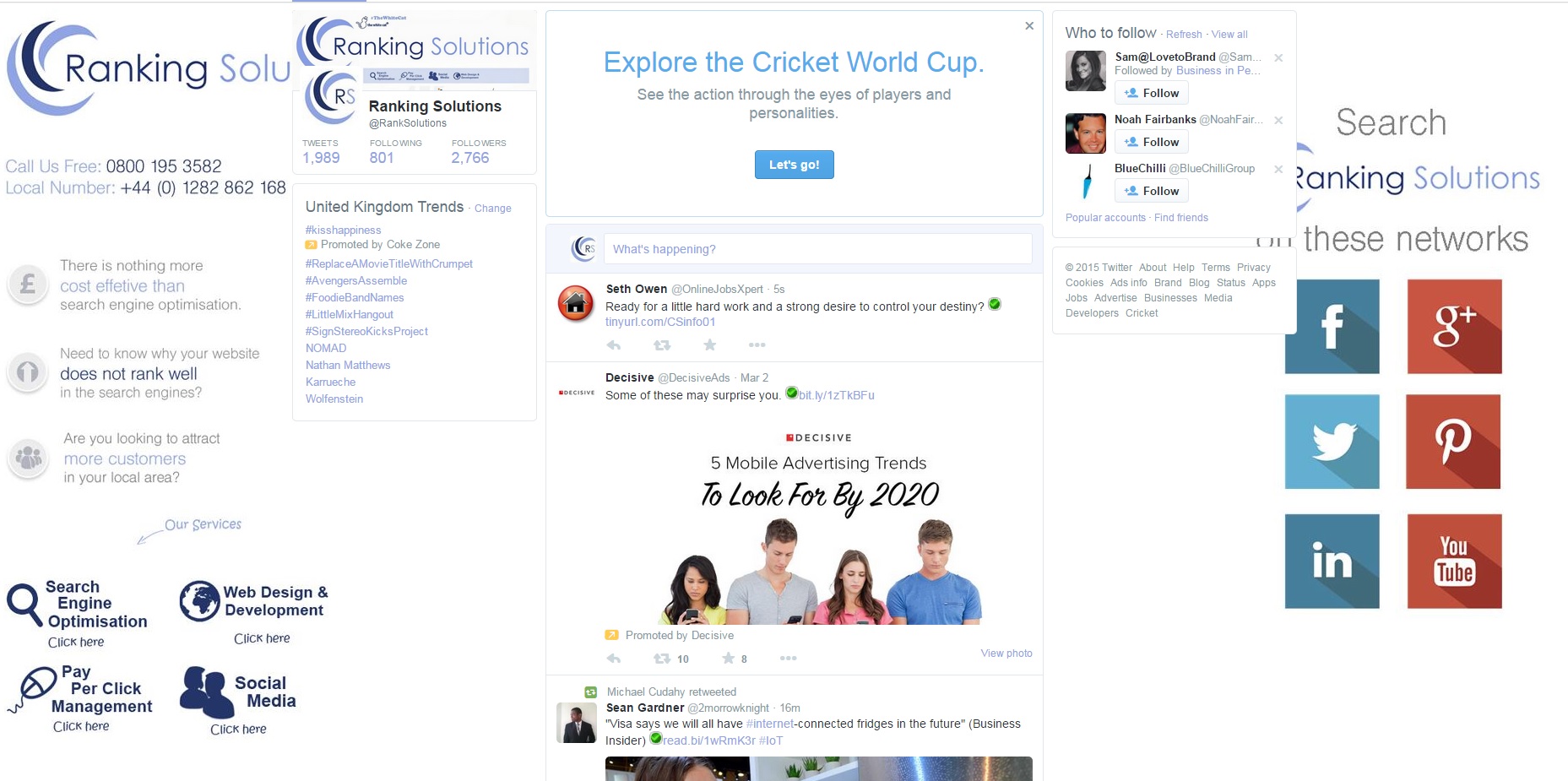 JoeRayW
RS Digital
Senior Researcher