Ten years is a milestone, and this week it's YouTube's 10th birthday, and the way its expanded over the last decade suggests many more decades are in the pipeline!
Ten Years of Cats and Hats
YouTube began with a simple video of the co-founder Jawed Karim, visiting a zoo. A simple start, but since then, over 300 hours of video are uploaded every minute, with more than one billion users contributing to the site. There has been opinion pieces, random family footage, people have become stars through creating special content for users to enjoy, and has allowed companies to get their name out there, helping them see further success. More children recognise Internet celebrities than film stars, which is a crazy notion to consider. It's become a powerful sector of the internet which continues to grow, despite competition from Facebook and Twitter.
Here's to another ten years of cat videos, pranks and videogame commentary, and your business can make good use of it as an extra avenue to build presence online, as more people are likely to watch and share videos than a text feature! The videos you share could be insights on your products, or details on your services. The more fun you have with video creation, the more users will be drawn to your website, but without the right SEO place, it can be hard to have your videos seen on the service.
Set Up Your YouTube Account With RS Digital
At RS Digital we have a range of online marketing services available for businesses both large and small, and these include search engine optimisation (SEO), pay per click (PPC) marketing, web design and social media. The social media services we offer involve our team setting up a Facebook, Twitter and Google+ account for your company, and we also set up LinkedIn and YouTube pages on request. For YouTube we can set up your page and optimise any videos you want uploading so they use SEO techniques to be easily found when users search the relevant keywords. It takes more than just simply uploading a video onto YouTube to find success, and we can provide that extra something so you can see an increase in followers and online presence.
To view the full range of our services, visit the main page of our site today!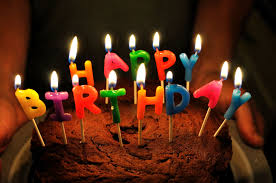 JoeRayW
RS Digital
Senior Researcher
http://nypost.com/2015/04/19/youtube-celebrates-10-years-of-making-users-internet-famous/