Following a recent Twitter update, Facebook now allows users to search through past posts, unearthing memories of old, or those moments most would like to stay forgotten. It's a nostalgia trip built to access the history of your friends and yourself.
Rooting Through The Past
An update to Facebook's Graph Search Feature has been put in place, and one of the key features of the upgrade is to search through every post made on the social site. Twitter's advanced search engine system received a similar overhaul last month, meaning you can't hide your past on social networks. Everything can be laid bare for all to see, which may make users be a little more careful on what they post in the future. But, most likely not.
A Facebook blog post said , 'You've told us the most important thing is being able to find posts you've seen before, and now you can.' which shows that users have been eager to quickly see past parties and friends wedding pictures for a long time, and both social sites moves to making the past easy to find, helps make the social network journey that little more complete.
The new search system is currently only available in the US, but it's due to be rolled out elsewhere, so you're first world problem posts are safe from prying eyes for just a little big longer.
Searching For Business
The search feature can useful for businesses, allowing users to find past information, or for businesses to rely that information themselves. It can be useful for customer service queries, though it also means businesses need to be careful what they post. A consistent professional voice is needed, and with RS Digital, we can provide a team of social media experts to provide posts which can aid with SEO and building an online presence. If users are to search through the past on either Facebook or Twitter, they'll find a consistent stream of quality posts, with a voice fitting to your business.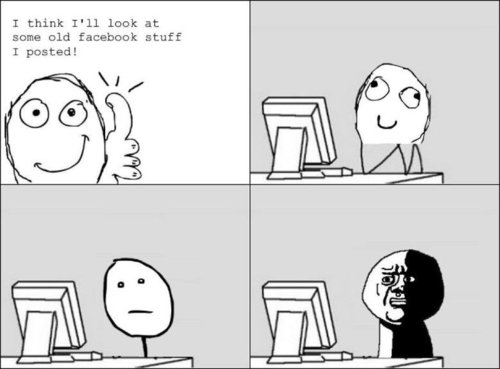 JoeRayW
RS Digital
Senior Researcher