Search Engine Optimisation (SEO) is a technical process which helps enhance a websites visibility so it can be seen high up on search engines when the relevant key words are keyed in by a person. Search engines are often the first port of call for many, especially Google, and without SEO, many sites find themselves lost in the dark corners of the web. A number of methods are used to help raise a websites rankings, and one of the key components is through content.
There are two key forms of content which is used as part of SEO outside of the websites own content, guest blogs and press releases. Guest Blogs provide an informal look at company related information and products, while press releases provide industry and company related news.
The Importance of Press Releases
Press Releases differ from guest blogs in the way they deliver the information. Press Releases are largely objective, with only quotes from people and companies offering any subjective angles, and they are the perfect place to reveal new company information, or run off any related news stories, offering a personal slant through the company quotations.
These pieces can be shared across social much like guest blogs, but they have another benefit. If a press release takes off, it can spread across the industry, allowing for stronger connections for your business while providing the required SEO results simultaneously.
Writing a high quality press release takes skill, and Google uses bots to analyse and determine if writing found on the net reads well, so a high quality content writing team is required to make the news come to life, and bring Google and journalists to the latest company news. A strict format is required too, as press releases all follow a similar formula, and anything which diverges too far from the formula is seen as unprofessional and are often overlooked by passing journalists.
PR with RS Digital
At RS Digital, we offer content writing as part of our SEO package, and our team of content writers will help provide a voice for your company, for both guest blogs, press releases and on site blogs. For more information on the press release writing services we offer, visit https://rsdigital.co.uk/press-release-services.php today.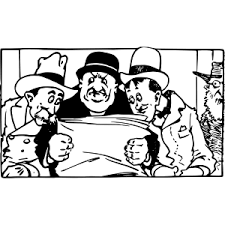 JoeRay W
RS Digital
Senior Researcher