Jessica Alba is well-known for her career as a Golden Globe award-winning actress and model. Most of us know of her from watching 'Fantastic Four', 'Dark Angel' and 'Honey'. Now the talented female has expanded her influence with a very successful and financially lucrative reach into the internet entrepreneurial industry with The Honest Company. The move has landed her on the cover of one of the biggest business magazines in the world as one of America's leading self-made female millionaires, alongside the likes of Beyoncé and Oprah. An astounding 80% of The Honest Company's $1billion value is garnered from online demand for their household, family and baby goods.
Alba boasts an impressive 5 million followers on social media site, Instagram. And she has regularly used it as a platform to market her company. Her message is warmly welcomed in a consumer population which is growing in suspicion of the unknown health effects of health and lifestyle merchandise, especially baby goods. Her intention to produce safe, stylish and eco-friendly products has been well-received all over the world.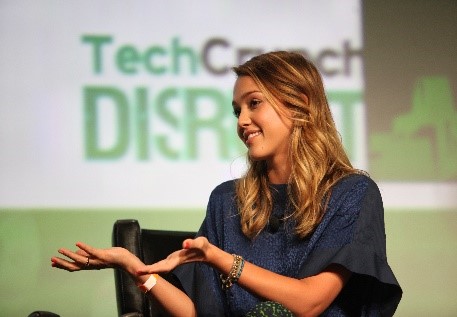 The power of the internet
The most fascinating part of this story is not just the meteoric rise of a young Californian from a modest background. A move which it seems anyone can make with an idea they feel they can put their energy behind whole-heartedly. For Alba, it was the desire to provide safe buy effexor canada online nappies for her then unborn baby. It's a concept that has been thought of before. But her ability to market it successfully through creating a buzz on social media seems to be the standout feature of her journey. A testament to the power of the internet to make changes to mainstream culture and reward pioneers in the field at the same time. It is the simplicity of the steps she took, the swiftness with which her company was able to package, produce and market its products and sell them online which inspires a young generation of internet entrepreneurs.
Digital marketing with RS Digital
At RS Digital, we specialise in expanding the reach of your product or service using state-of-the-art digital marketing methods. By intensifying your internet presence through medium like social media, and search engine optimization (SEO), we ensure that your business is the first a customer comes across when they're looking for what you specialize in. With a highly talented team of dedicated experts in the field, we have fast become one of the most popular and sought-after companies in the area. If you are interested in helping your business go further using the internet, then get in touch for a free SEO review. We can promise to provide you with the advice and support you need to be a digital pioneer at this highly exciting time.