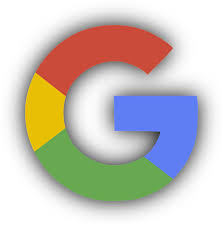 Recent reports have drawn attention to the largely well-received new search feature on Google; coloured filter buttons across searches, already rolled out in the US. The search engine had already tested the coloured filters on image searches, but now it is being applied across the engine. This appears to emphasize that visual, engaging content is what is seen as important on the search engines; something business websites can learn from when they are wanting to stand-out online. That is why at RS Digital we strive to combine cutting-edge design services with SEO, so you can be sure of attractive web content with powerful visuals.
Expert predictions
Coloured filter buttons also suggest that the experts at Google are predicting that increasing numbers of internet users are going to be receptive to simple yet effective design techniques – as Google often only makes changes when they know they will be successful. The colour filter is after all easy to interact with – as right now if an internet user makes a Google image search, they should be greeted with a coloured carousel of options, allowing them to filter images according to individual requirements. For example, the filters can be according to colour itself, categories, time period – the list goes on…
Taking action
Therefore, the new filter options not only shows the importance of visual engagement online, but is also catering to what is a rising demand of people wanting highly specific search results – so key-word co-ordinated optimisation strategies are key too. Fortunately, we provide them both here at RS Digital. Bringing responsive, engaged web design together with SEO is a skill we keep on developing; as both are factors which both crucially matter online, as emphasized again by Google's latest change. It is an exciting trend to be part of and that is why we provide website optimisation in Lancashire with proven search engine success.