We work very hard at what we do and we always strive to better our services for you, our customers.  This current year, RS Digital Marketing have had the utmost pleasure of winning the award in North England as the best SEO agency in 2020!  This is a huge honor for us and we are so grateful to have been nominated as well as to have won this esteemed award. We know that it is a huge testament to how hard our employees work and we would certainly be nowhere without the support of you, our customers.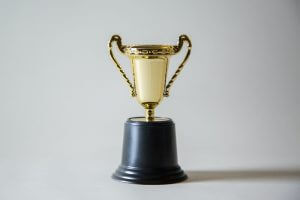 This award, published in the digital CV Magazine, had many applicants that were all nominated based on their professional abilities and exemplary performance in SEO.  We would like to take the time to sincerely congratulate the other nominees for their efforts and hard work.
The selection process for this award focused varying weight on details such as commitment to the customers as well as excellence in the field of SEO.  We also had to show equal excellence in those fields such as customer service and client satisfaction to prove that we are always on the side of the customer and helping them get to a better place with us to guide them.  All of these core concepts are not only important to us, but they integral to the way that we do things.
From the very beginning at RS Digital Marketing, we've known that our first priority is customer satisfaction. We understand that each client's needs are different and that there are going to be no two projects the same.  We take our passion and experience in SEO and apply that to proper customer care so that every single client that uses our services can see in true, analytical form how working with us has helped them to grow.
We take pride in working with local companies who often can't or won't work with the bigger name companies. Not only do we enjoy working with "the little guys", we strive to work specifically with those smaller businesses that can really use our guidance and support to get those customers trickling in.
We are just like you and we want to be able to help those around us climb to new heights.  Whether that be in the form for a modern and well-functioning website with all of the best SEO practices carefully planted to help you get in the best spot for customer searches, or even through the professionally managed and oriented social media presence so that you can make the best impression possible.  We are on your side for however we can help you, doing whatever we can do get you to success.
We are so grateful to CV Magazine for this exciting opportunity and we look forward to using this energy and support to help us work with even more local North England businesses to help you grow to new heights.  To everyone who played a role in making this happen: thank you for you continued support!  We look forward to another fantastic year.