We're making it big in the business world. Following on from success at the Liverpool Business exhibition, RS Digital was in full-form to smash another top business show – Expo North West 2015!
The business exhibition took place on the 15th October at Turf Moor – and RS Digital had a stand right at the centre! Setting up our equipment and showcasing our streamlined new website in the James Hargreaves Suite certainly was a proud moment. It is one of the region's largest and highly-regarded business events, and typically attracts up to 1,000 visitors, with over 90 businesses exhibiting.
The event began at 9.30 am and the team were on-form to talk to the growing numbers of visitors about our fantastic services. Darren and Rachael were passionate about putting forwards the importance of clean, consistent SEO: which was received very positively by other businesses as well as visitors. Our new content writer, and trained journalist, Natalie Simm, was also on-hand to discuss our unique content creation services.
We were thriving from the business energy throughout the day! Not only did we put our ideas forward, we were open to new ones too – and attended a number of seminars for big business. This included a talk on the benefits of Twitter and a discussion of the latest techniques – which we use regularly.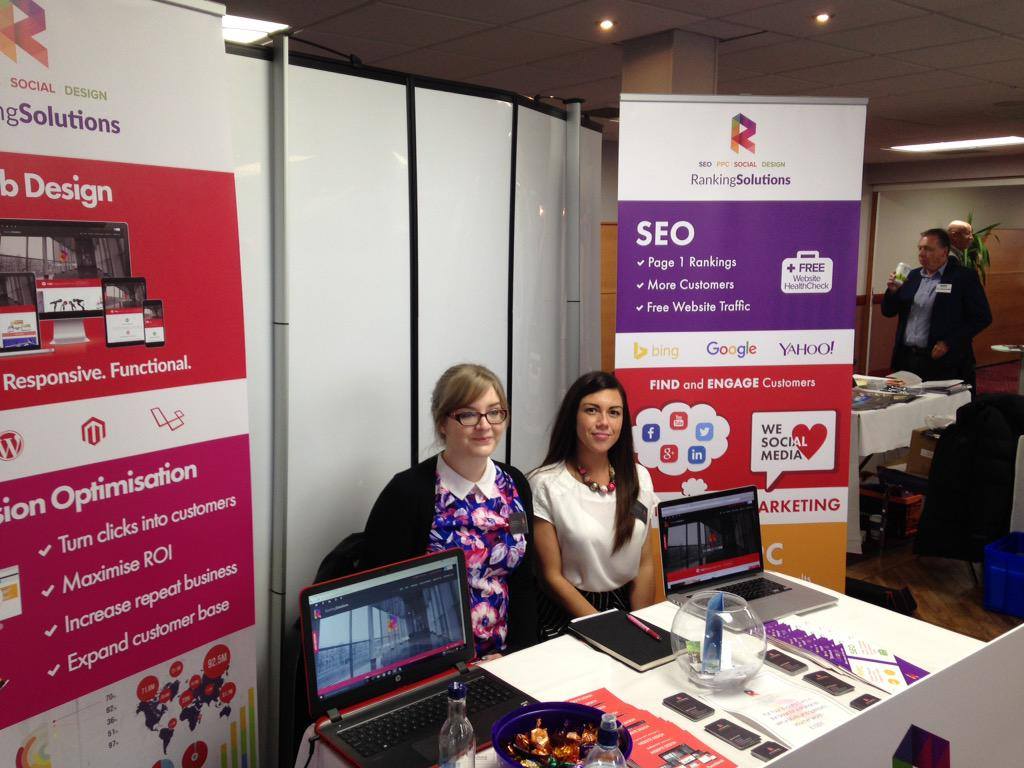 We want our clients to be big business too – and we connected and compared strategies with many other brilliant companies, highlighting our place as a leading Digital Marketing Agency. A great day was had by all ( plenty of free chocolate!) and we're already making plans for our next event! We will keep you posted.
Emily Oldfield
RS Digital
Copywriter