Links are a powerful ranking indicator. In general, a website with a number of high-quality links will likely rank higher in search engine results than the one that's lacking. This logic behind this is- a website wouldn't acquire links if it didn't deserve it. While only one of over 200 indicators that Google's algorithm reportingly depends on, it is likely one of the most important. It means that you should focus on building links but only naturally.
In the past, it was quite common practice to build unnatural or what we would say today, spammy links to your site. Website owners would create hundreds of links to their website because, as Google suggests, having a lot of links improved search ranking. But, the resulting links had little to no relevance to the site's content. Google quickly caught on to this, and similar kind of strategies and introduced penalties to sites that tried to trick Google search results.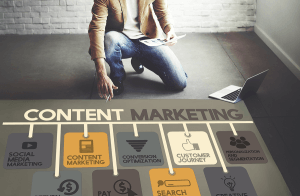 Google discovers 25+ million spammy web pages a day, as per its annual webspam report and published another post on why it's vital to keep spam out of search results.
Left unchecked, spam harms the whole search ecosystem, including legitimate websites and searchers that appear in the search results. Google is very serious about ensuring a spam-free experience that further boosts the possibility that users will continue relying on Google. So, if you have a business website, then you might be wondering how to signal Google that your site has authority, trust, and reliability. That's why the RS Digital blogger outreach services role comes in.
A brand or business with a long line of supporters will acquire SEO links naturally. These links will be the outcome of people simply talking about and engaging with your brand. How can you have a long line of supporters? That's when you can reach out to us for blogger outreach services.
Our Blogger Outreach can be categorized into four main steps:
Prospecting: We start the process by tapping bloggers whose niche best suits your brand. For backlinks to work, it must come from websites with high domain authority. We rely on high-quality tools to analyze a domain's quality to shortlist potential bloggers.
Outreaching: Once finding some good quality blog websites, we then get in touch with them and pitch a topic for a guest post. Once the blogger agrees, we then move to the next part i.e., writing content.
Creating Content: The content we'll craft will incorporate your selected anchor link or what's technically act as your backlink. You can have peace of mind knowing that the content will be relevant to your niche and offer value for your brand after it's published.
Publishing: After crafting content, we'll then send the post to the blogger for edits if required. Once the post is live, you can have a brand new authoritative, natural backlink to your website.
The more authoritative, natural SEO links you have, the higher your website's authority rating will become. And you probably know what Google does to websites with high authority rating? It simply ranks them higher in its search results.
Get in touch with us today on 01282 452096 and get outstanding influencer outreach services that are SEO friendly and build up your natural backlink profile that Google will love!