Want to be found at the top of Google or Bing?
Seo Newcastle
At RS Digital Marketing we take pride in knowing that we hold all of the knowledge and tools needed to provide companies of all sizes with the most leading SEO services, not limited to only helping large companies that are already established but also able to assist small companies, local companies and start-up companies in Newcastle.
Our SEO services stand out because they can be tailored to meet individual needs, requirements and goals. There are however elements that are always incorporated, including but not limited to the following: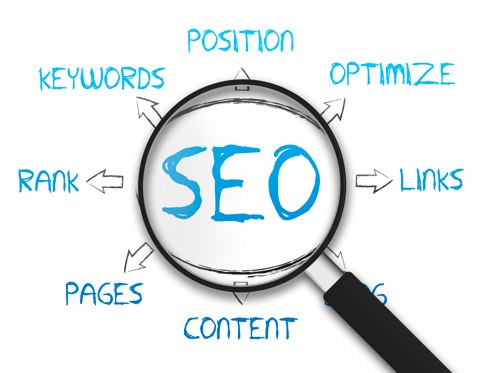 Website Auditing
The first thing that we do upon talking to a potential client is the carrying out of a website audit. This enables us to determine how client's websites work and where they need improving. During websites, audits there are many checks that we make including but not limited to checking the speed of websites and any affecting factors, the content of websites and the navigation. In order for SEO to work it is important that websites are of high quality.
Competitor and Keyword Analysis
Upon getting to know a new client we spend time getting to know what their companies are all about, looking into not only keywords and determining the best keywords and phrases to target but also looking to see that their competitors are up to. This helps us ensure that strategies that we create are a perfect as possible and targeting all of the most beneficial audiences.
On-page SEO
Once we have taken clients on board we start to work on SEO straight away, starting by ensuring that on page SEO is a great as possible. At this time our team ensure that websites are not only visually appealing but also that they load quickly, are easy to navigate and feature unique, high quality content.
Offpage SEO/Link building
As soon as all on page SEO is up to scratch we start working on offsite SEO, mainly in the form on link building. There are many ways to build links when it comes to SEO, and some of our practices include the creation and distribution of press releases and blogs, the creation of infographics and videos and adding companies to UK based directories
Reporting
One of the things that lets us stand out from our competitors is our great commitment to providing our clients with detailed monthly reports, ensuring that our clients understand the work that we are doing, whilst being honest and transparent at all times. In addition to this, we also have a super friendly in house team who are able to assist with all problems, and are available to call 5 days per week.
Contact RS Digital Marketing for a Free PPC Health Check or speak direct to one of the team on 01282 452096