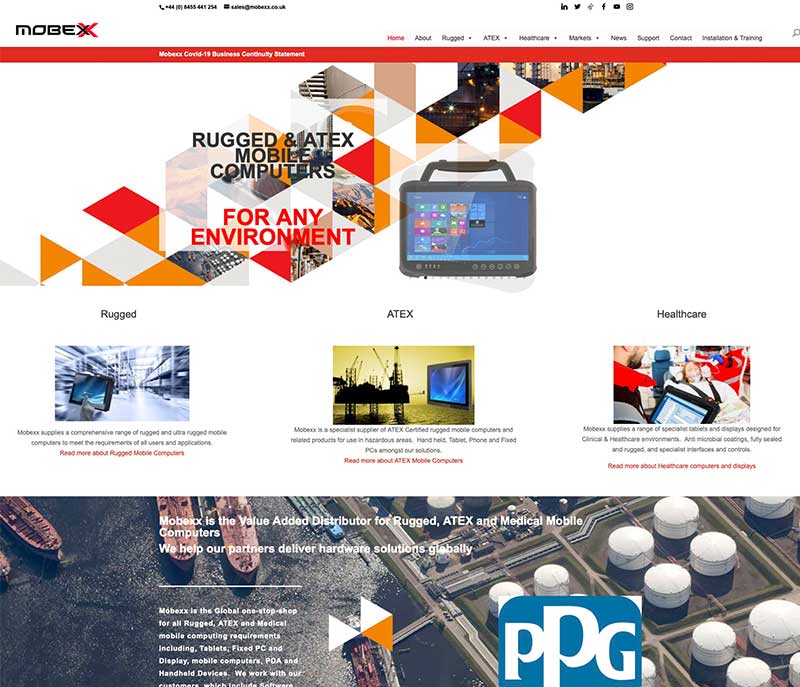 About
Mobexx Ltd
Mobexx is the Global one-stop-shop for all rugged and ATEX mobile computing requirements including, Rugged Tablets, Rugged Notebooks, Rugged mobile computers and Rugged PDA and Handheld Devices.
The Brief
Mobexx Ltd came to us with little web presence, our brief was to improve their search presence for products and brands and increase their organic traffic and sales enquiries.
The Strategy
We started with a technical audit which identified that the site was loading very slowly and areas within the website to focus our seo skills on. Our expert developers set in place a serious of fixes and implemented onsite seo and improved the load time from 25 to 0.9 seconds.
We then focused on developing a good content marketing strategy and building up relevant, seo friendly contextual backlinks. Through a strategy of press release and blogger outreach we were able to engage with targets and promote the brand which in turn increased the targeted traffic, leads and search rankings.
The Results
The result is a year-on-year increase in organic traffic and Google positions alongside an increase in sales enquiries.
42 Keywords in Google top 10 Results