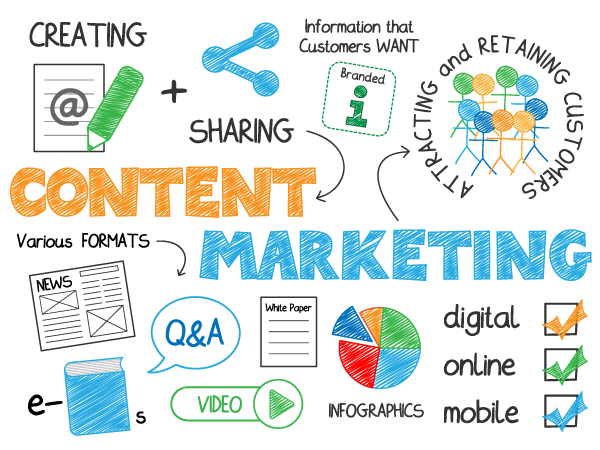 Traffic generation and audience engagement
Stand out in a highly competitive business World
Achieve an excellent ROI and fulfil your business objectives
Show-off your expertise and shout about your services!
Does your website have what it takes to keep customers coming back? A popular site will offer interesting information in a variety of ways. Gone are the days of plain text and pictures! At RS Digital we are experts at content creation – sorting blogs, press releases, social media and marketing – so your website can inform audiences across platforms. You can expect increased traffic and even sales when your services are worded in the way people want to hear.
Web-users will CLICK content which stands out – especially blogs and banners!
People PICK well-worded text they can trust – and this can be created through Press Releases.
Customers STICK with websites which look and sound great – and yours can!
We will write the best for your site, here at RS Digital.
Our content creation team in Lancashire will work closely with you; to achieve writing which packs a punch and sets the right mood for your online presence. Whether you want humour built-in, or the utmost professionalism, our team will be able to write it for you!
compelling website content creation – we can boost your brand awareness by wording web pages in the ways that get you sales
press releases and marketing – be at the top of Google News with our press release service – showing your business to be news-worthy and worth it!
ghost guest blog creation and marketing – our blog creation is integrated with our SEO services, so blogs keep customers happy and updated, as well boosting your Rankings



Imaginative infographic creation and marketing – We are your partner to a strong visual presence: attracting good attention and traffic
social media content and promotion – At RS Digital, we are skilled in what it takes to tweet, post, pin, feed and video your way to success! So many people use social media now and we know how to get their attention!
The benefits of Copywriting
Here at RS Digital we have a team of professional copywriters who know what it takes to make websites stand out online. Only the best content will get you clicks and we know how to achieve this.
We can help you be better, fresher and edgier than the competition!
Content is the cornerstone of a successful site. Our copywriters have experience across the media – including with news items, blog pages and email marketing – so they can put together a perfect package for you. Their fresh and original writing is renowned for getting engagement – and this includes on social media too. Not only will your website read a treat, but your business will have brilliant Twitter and Facebook posts which get great attention!
We can help you deliver a cutting-edge content strategy today!
As a Google-accredited business, we take pride in producing quality content which gets high in the search engines. Our content-writing team is always ahead of the game, keeping aware of the latest news and trends so your business can be at the forefront. We will make you stand out in the SERPS for all the right reasons. Speak to our team of experts to find out more.
Contact RS Digital for a Free SEO Health Check or speak direct to one of the team on 01282 452096